Wedding design
Forget late night walks through Pinterest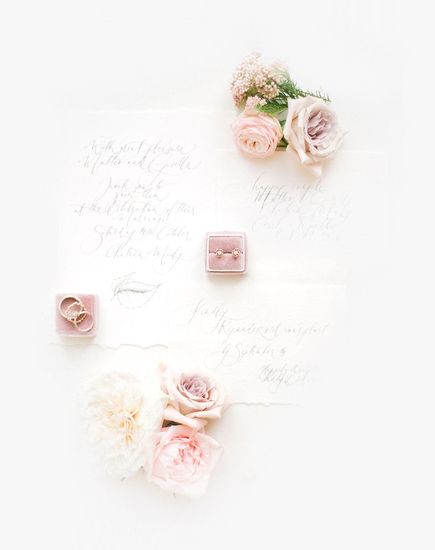 You are invited to provide us with an inspiration (*pours a glass of wine*) . We will take over from there and design all pieces to fit together both technically to comply with all design rules and emotionally to express your style.
Together we will choose the color palette, flowers and decorations, stationery design, idea of the cake, style of your dress, charm of wedding favours - every detail which create your wedding exclusive.
Together with the team of our suppliers we focus on the following:
does the venue fit your vision of the wedding?
does the layout and color palette make for the correct mood?
how does the design stand in terms of comfort?
is the layout photography friendly? Is the sun going to shine into the right direction during ceremony?
and above all; we're checking throughout the whole process: is the design consistent with the concept?
We won't force our personal style on you; we're here only make your dreams come true and to make sure they're executed perfectly. Throughout the whole process, you'll be able to see your concept becoming a reality via mood boards, venue layouts and other materials.
We build on details, because we know that wedding is about every one of them.
You were always prepared to give me any kind of support and feedback before, during and after the wedding. You could handle a very crazy Brazilian group for 3 days and I just had complements about everything. Thank you for treat me in a special way, it was really hard to find a wedding planner that could give the attention and care I needed, but fortunately we found you!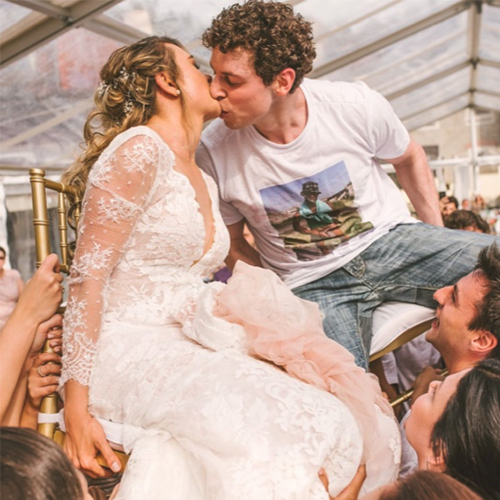 Wedding planning
Your big day needs a master plan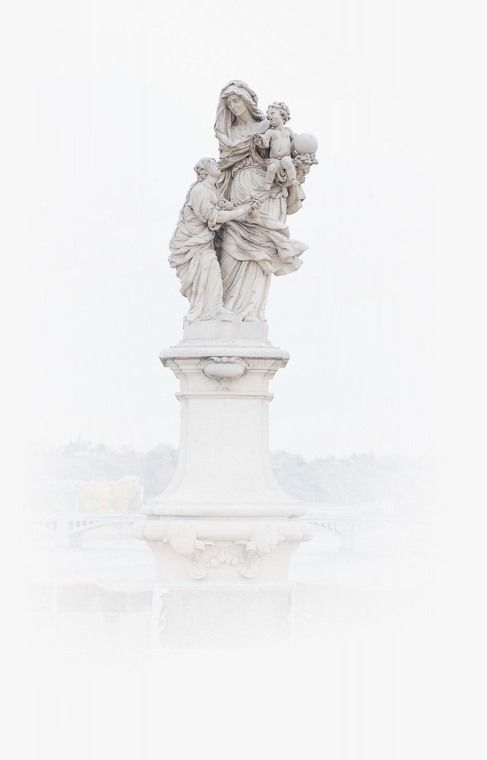 Wedding planning is the foundation on which your big day is built.
We are here to fully support you at/on each step - from choosing the wedding venue, arranging the paperwork, hiring and creating the entire wedding team, following the chosen design until YOUR DAY itself! It´s OK you want the best!
You can count on us with
choosing the venue
negotiation of contracts
cake and sweets
wedding favours
precise timetable
photography
transportation
entertainment
budget supervision
videography
guests management
accommodation
legalities
music
stationery
food & beverage
wedding design
flowers & decoration
make-up & hair
pre-wedding programme
wedding website
post-wedding programme
We are ready to accommodate all your wishes and face all challenges.
We are confident to address any challenge
We organized the a beautiful Kurdish-Norwegian wedding, respecting traditions of both cultures while making it enjoyable for all together.
Love does not know (EU) borders, therefore we have arranged all the necessary documents even from countries such as Indonesia, USA, Russia etc...
Client's former planning agency quit in the middle of the process, our team still managed to prepare a glamorous wedding for the couple and their families.
Management of the venue changed and all previous agreements were voided, we have managed on time to re-negotiate everything from scratch.
Client's notary provided an invalid document. We arranged an express issue of valid documents in the country of residence so that the couple's love could be bound legally in Prague.
Nikola had to take over our wedding planning halfway through. She was very quick to get up to speed on our plans and vision for our wedding day. In fact, she went beyond any expectations we had. Deciding to have a wedding in another country where you don't speak the language can seem a little daunting at times but Nikola made it so worry-free which meant myself, family and friends could enjoy every minute of the day.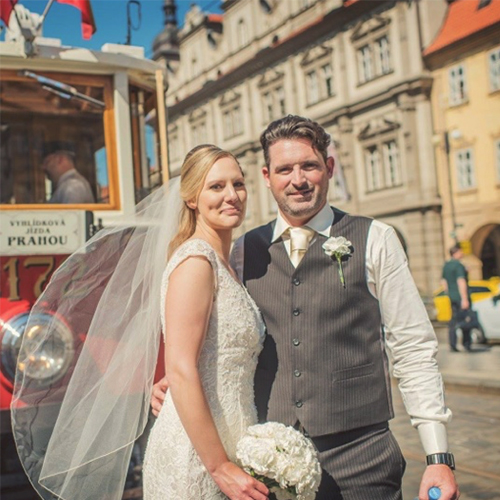 Wedding coordination
Your only job is to have fun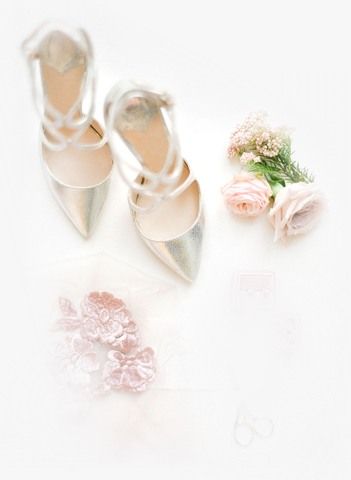 … leave the stressful parts to us.
From making sure the bride's eyeline looks flawless when taking pictures to coordinating logistics of your wedding until the last song, we're present to oversee your big day go without a bump (baby bumps are allowed).
In past, we dealt with events like these
a funicular broke on wedding day morning, we still managed to transport all 100 guests up the hill for the reception at the lookout tower
1 hour before ceremony, the bride realized she forgot her stockings. We managed to get her a new exactly matching pair in no time
due to guests' exuberant mood, the wedding accumulated about an hour of delay when shooting pictures, we managed to adjust the follow-up program on the go not letting down the quality